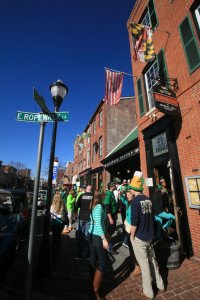 Ropewalk® tavern dates back to pre-prohibition and is situated on one of the oldest streets in federal hill. In 1995, the McFaul brothers, with the help of their friend Matt, started renovating this unassuming but proud collection of spaces on S. Charles Street.
Today, Ropewalk® Tavern proudly serves modern-day travelers with daily tavern fare, ever-changing specials and 155 available beers.
The tavern itself dates back to pre-prohibition and is situated on one of the oldest streets in Federal Hill. Ropewalk® Lane maintained itself as a street where eighteenth and nineteenth century shipbuilders twined and spindled ropes for ships. Indeed, revolutionaries and patriots fomented rebellion against the Crown and began to put their backs into the beginnings of what would become the most powerful navy in the world.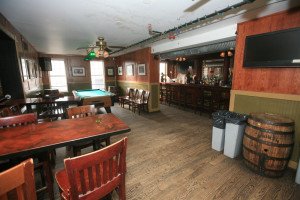 Most recently, expansion into a warehouse addition behind the bar revealed a well used but regal workspace. Dating back to the days of the founding fathers themselves, this cask and barrel warehouse was built to last with thick plank floors and brawny angular support beams held together with iron lag bolts. In it, the owners found a 1914 document celebrating the 100th anniversary of the War of 1812, a handful of radio tubes, some barrels that still smelled of liquor and even an old but functioning block and tackle.The dust settled here a long time ago on these ropes, casks, radios, and, sadly, on most of their masters and apprentices. Piles of old tools and evidence of former slave ownership of the building in the 1800s only fed the immediate curiosity about went on here. One is left with the impression that a callused group of tradesmen in overalls just got up from their jobs, went to lunch and never returned. On the bright side, their ghostly departures left room for an equally compelling recent history.
Like many early American taverns, business people and civic leaders use these inviting rooms for great casual conversation that often turns to unabashed, partisan politics. Discussions today heat up, just as they must have with the likes of Patrick Henry and other patriots over 200 years ago.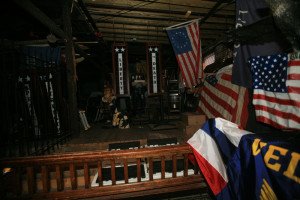 Weekends find the foot-rails lined with the young barhoppers who come to shoot pool and drink some of the 155 beers available here. Our Chef and his culinary staff welcome modern-day travelers and locals to enjoy some daily tavern fare and ever changing specials. The bartenders at Ropewalk® are famous for favoring customers with any spirit of their choice. The antique bar against the north wall is protected by the powerful unity of the American national standard and DON'T TREAD ON ME, the first Navy Jack.
Appropriately, the McFauls are working to keep history alive and well in Federal Hill.
Enjoy!